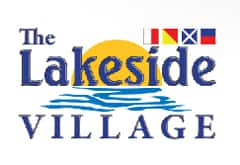 A local seniors' community sets up a recurring program.
Panora's Lakeside Village will host a program called the Lakeside Village Community Support Group, which will be open to the public. The group will give Lakeside Village staff the opportunity to teach people in need about the aging process and living with dementia or chronic illness. Program manager and Health Care Coordinator Kristine Marlow says it's a big need in Guthrie County.
"Oh, sure. We're the only dedicated dementia care center in Guthrie County, and we've really seen it with our residents and families. So it's really a great need that they're really struggling with some of the changes that their families are going through. And so it's just talking to them on a one-to-one basis. I feel like if we can get them together in a group setting, they can help each other work through some of these feelings and emotions together so that the feelings and emotions they're having are normal.
This program will take place on the first floor of the Lakeside Village Theater every third Tuesday of the month from 6:30 p.m. to 7:30 p.m.