Neil Greenberg has a simple way to sum up the mental well-being of NHS staff as we approach two years since the start of the pandemic.
"If you look at the mental health of the NHS workforce compared to the general population, you find that they are generally more stressed, more depressed and more traumatized," says the defense mental health professor at King's College London.
In association with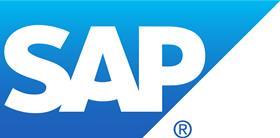 But that doesn't mean, he says, that mainstream newspaper headlines about a mental illness "tsunami" or "time bomb" are necessarily proportionate.
"We know that in the English population, around 4.5% of the general population suffers from post-traumatic stress disorder at some point. It's about double that rate in the NHS workforce. So that's important, but it still means 90% don't. We have to keep this in mind.
In other words, while everyone in the NHS will have experienced extreme stress over the past 18 months, not everyone will have reacted the same. This means that reliably supporting the well-being of a workforce is a multi-faceted challenge, and it is a challenge that a recent HSJ webinar was called to review.
Professor Greenberg, who is also chair of the Special Interest Group on Occupational Psychiatry at the Royal College of Psychiatrists, was one of the panelists for the event. Held in association with SAP, a question was central to the discussion: How could service support staff despite the extreme demands still be experienced?
Coppelia Rose summed up the nature of the challenge. "Healthcare is an industry that is under very high pressure at the best of times and we now have [staff] working under very difficult conditions, "said Ms. Rose, SAP Global Head of Healthcare and Life Sciences at DXC Technology.
"This is further exacerbated by situational stress such as blockages, home schooling, illness, bereavement. We have the stress of the service request, and then we have that situational stress on top of that.
"One of the use cases we found last year was that nurses in New York City wanted to be able to talk to nurses in Italy, as the pandemic escalated."
While this context is incredibly difficult for individuals, it also presents possible consequences for the workforce at large. "[The stress] brings many people to rethink their work situation, to rethink their vocation, "said Ms. Rose. "This will create staff shortages, and staff shortages were a pre-existing condition of the health sector before the pandemic. "
So how can the NHS best support staff at all levels and with varying needs? For Professor Greenberg, a critical first step is to equip all leaders to have what he calls "psychologically savvy conversations."
"We have developed a very brief training package that provides a set of tools for people to have one of these conversations.
"So, for example, you start by saying to someone, 'How are you? And they say, 'I'm fine'. Well, that could mean they're fine, but it could mean a whole range of other things. So you could say something like, "Well, I'm glad you're doing well, I have to say I've found the last few months a bit difficult." Or you could say, "Well, I'm glad you said you're okay, hope you don't mind me saying it, but actually I noticed you spent a lot of time trying to do this task there, it's not like you, I noticed something is a bit wrong.
He said that through conversations like this people feel better supported, but it also means that leaders are better equipped to be able to help their colleagues, which in turn increases their own job satisfaction.
"Resilience, which everyone is always looking for, often doesn't reside in individuals, it resides between individuals. The links between a person and his colleagues, and the links between him and his immediate superior.
It was a comment that led to the importance of peer support and the importance of leaders explicitly encouraging such support.
"We can do things like say at the start of a shift, 'Sandra, Peter, besides doing your job today, I want you to check in every hour, have a two minute conversation every hour. time. "Don't just say," Are you talking, "because everyone is busy, there isn't enough time. "
The challenge of time was one that Ms. Rose felt technology might be able to help. This can include the use of digital means to allow staff to immediately share what they are feeling.
"Real-time feedback is something that I think is really important from an organizational standpoint, not just this survey of employee engagement, but actually understanding whether people feel safe on their own. workplace and are able to measure this stress and burnout as an organization. "
The technology could also allow for better peer support, she suggested. "One of the use cases we found last year was that nurses in New York wanted to be able to talk to nurses in Italy, when the pandemic was escalating, and really understand and just say, 'Is this really so serious? How do you deal with this? How are you doing? '
"That's why we have developed cross-border peer support and connection tools, so that people can talk to others in a very similar role and understand what they've been through, and they can do it in a way. anonymous. "
And while the challenge of supporting wellness is significant, Professor Greenberg suggested that there is ultimately reason to be positive about it. "When staff report good leadership, good cohesion, and good support options, their mental health is better," he said. "This means that the efforts that the NHS trusts have put in place over the past 18 months have likely made a difference, because better support means better mental health."
An on-demand version of this webinar is available. If you had already registered for the event, visit here and log in to view the recording.
If you have not already registered, go here and complete the registration form at the bottom of the page. Once you have registered, you will receive details on how to access the registration.